Posted on 25 November 2015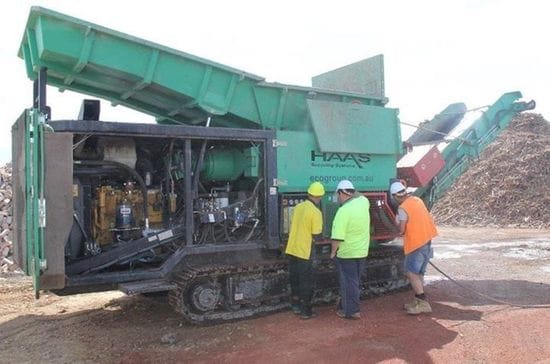 Our HAAS machine, our pride and joy of the fleet, has gone on holidays. Currently working it's way through the South East corridor of Victoria helping out with timber collections at regional transfer stations. This giant machine basically shreds all of the timber waste product that would have gone to landfill, instead turns it to mulch which can get re-purposed.
Posted on 4 November 2015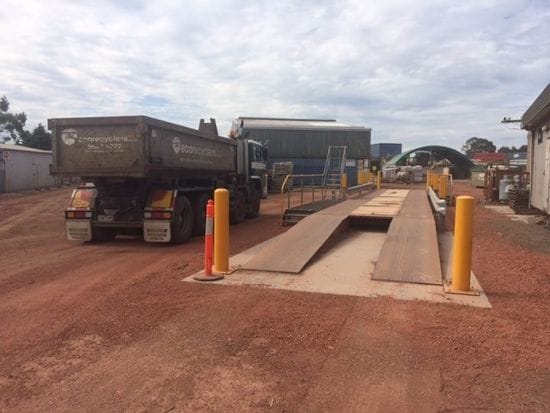 As part of our waste management plan, we recently installed a weighbridge at our depot. We can now accurately measure all of the waste that goes in and out from demolition sites. Not only does this reduce risks to safety through the prevention of overloading, but also allows us to minimise waste and send more materials like concrete and steel to our recycling partners. This fine piece of machinery is what helps us achieve our 97% recycle rate.